FROM 12 JUL TO 09 SEP, 2014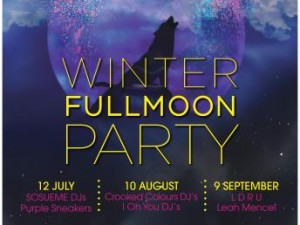 From the beaches of Koh Phangan to Thredbo this Winter 2014!
12th July? | 10th August?? |? 9th September 2014
Where:??
Keller Bar
Artists:
12th July -?
SOSUEME DJs |? Purple Sneakers
10th August -?
Crooked Colour DJs? |? I Oh You DJs
9th September -??
L D R U? |?? Leah Mencel
Age:
?18+ Event
Cost:
?FREE The hottest acts returning from last year to transform Keller Bar into the wonder that is glow in the dark full moon madness. Keller Bar will be decked out with black lights from wear white and fluro to impress. Glowsticks and Facepaint will be free on arrival. Get your wolf pack on!