FROM 28 JUN TO 31 AUG, 2014
?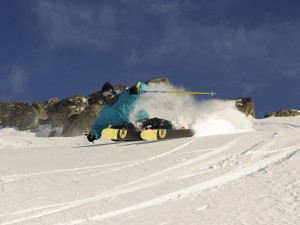 When: Saturday 28th & Sunday 29th June Saturday 2nd & Sunday 3rd August Saturday 9th & Sunday 10th August Saturday 30th & Sunday 31st August Where:?Bottom of Supertrail How much:?Free
Test the latest and greatest in ski and snowboard equipment with one of the world?s best ski brands; Rossignol. The Rossignol Demo Weekend gives skiers and snowboarders a chance to test out a range of different skis and snowboards to find the one best suited to them. With experienced ski and snowboard technicians on hand, they can guide guests to the right ski or snowboard for their ability and style. Sign up for the FREE demo session at the Rossignol Tent at the base of the Supertrail. Guests are reminded they need a valid driver?s licence as well as a credit card to register.