Posted on Sunday, 13th of July 2014
FROM 31 JUL TO 03 AUG, 2014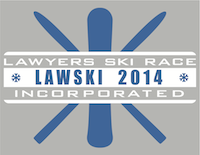 LAWSKI 2014 is the event for anyone in the legal world who loves the snow, loves a holiday, loves a good time and is partial to a little friendly inter-firm competition.
When: Thursday 31 July to Sunday 3 August 2014
Where: Thredbo Alpine Village – various locations
For full event details, to book accommodation and to register visit the LAWSKI website.
Recommended Blog Posts?
The skimag demo weekend
FROM 26 JUL TO 27 JUL, 2014When: Saturday 26th & Sunday 27th JulyWhere: Bottom of SupertrailHow much: Registration FeeTime: From 8.30 amCost: $30 gets you registered for two days of demo or $20 for one day. Every registration includes a 1 year subscription to SKImag.Registration: Register on the day...
Read More
10 Creative Pit Stops Enroute to Thredbo That You Never Knew Existed
You're on your way to stay at Thredbo and have decided to make a road trip out of it. Not sure where to start, or keen to do something completely different this time?Peruse the following list of creative alternatives and feel cultured, rested and inspired by the time you...
Read More