Posted on Saturday, 5th of July 2014
26 JULY, 2014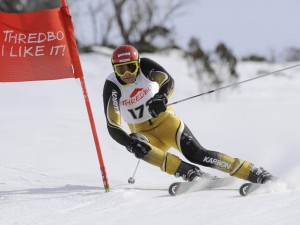 When: Saturday 26th July
Where: World Cup
How much: Registration Fee
There's nothing faster than a Thredbo Master.
A long held Thredbo tradition; this is a ski race for over 30′s. Masters racers from around the country line-up in this giant slalom event, held on the famous World Cup course.
Race during the day and then get together with fellow racers for the party and presentation featuring the famous Hip Replacements.
There are great prizes to be won as well as the prestige of being crowned the Thredbo Master.
Recommended Blog Posts?
Thredbo July Weekend and Midweek Deals on now.
'snow boundaries in ThredboWith the best  June Snowfalls in a decade Thredbo snow conditions are looking excellent for July.  The Lantern Thredbo Apartments still has a few weekends available and plenty of weekend and mid week gaps so we are offering some great special rates with savings of up to 25...
Read More
Warm Up & Stretch: Best Ways to Get the Most from Your Ski Muscles
A snow dump like the Kosciuszko National Park has seen over the past week can certainly come out of the blue like manna from heaven. Now's the chance to take advantage of Thredbo accommodation deals, pack your bag and hit the road to catch the best snow stashes Thredbo can...
Read More