Posted on Wednesday, 25th of June 2014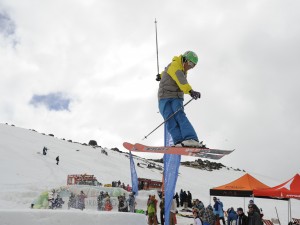 FRIDAY 11 JULY, 2014
Friday 11th July at Thredbo Superpark
Cost: Free
The Grommet Shred the Park Day is a no-pressure, relaxed and fun day for kids under the age of 18. They get to ride Thredbo's brand new Super Park with some of Australia's best riders.
There will be high profile athletes with the kids during the morning, giving them training tips, showing them tricks in a in a fun and relaxed environment. There will be a sweet jam session to wrap up the day, so kids can spin, slide, jib and try their best to win a share in a stack of prizes.
Recommended Blog Posts?
Rossignol demo weekend at Thredbo
FROM 28 JUN TO 31 AUG, 2014 When:Saturday 28th & Sunday 29th JuneSaturday 2nd & Sunday 3rd AugustSaturday 9th & Sunday 10th AugustSaturday 30th & Sunday 31st AugustWhere: Bottom of SupertrailHow much: FreeTest the latest and greatest in ski and snowboard equipment with one of the world's best ski...
Read More
Winter Full Moon Party
FROM 12 JUL TO 09 SEP, 2014From the beaches of Koh Phangan to Thredbo this Winter 2014!12th July  | 10th August   |  9th September 2014Where:  Keller BarArtists:12th July - SOSUEME DJs |  Purple Sneakers10th August - Crooked Colour DJs  |  I Oh You DJs9th September -  L D R U  |   Leah MencelAge: 18+ EventCost: FREE&nbsp...
Read More