Rossignol demo weekend at Thredbo
Posted on Wednesday, 11th of June 2014
FROM 28 JUN TO 31 AUG, 2014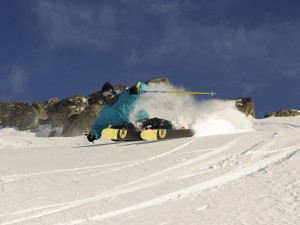 When:
Saturday 28th & Sunday 29th June
Saturday 2nd & Sunday 3rd August
Saturday 9th & Sunday 10th August
Saturday 30th & Sunday 31st August
Where: Bottom of Supertrail
How much: Free
Test the latest and greatest in ski and snowboard equipment with one of the world's best ski brands; Rossignol. The Rossignol Demo Weekend gives skiers and snowboarders a chance to test out a range of different skis and snowboards to find the one best suited to them. With experienced ski and snowboard technicians on hand, they can guide guests to the right ski or snowboard for their ability and style.
Sign up for the FREE demo session at the Rossignol Tent at the base of the Supertrail.
Guests are reminded they need a valid driver's licence as well as a credit card to register.
Recommended Blog Posts?
Thredbo freestyle series rails
28 JUNE, 2014When: Saturday 28th JuneWhere: Friday FlatsHow much: Registration Fee - TBCThe Thredbo Freestyle Series is back, looking to crown the overall winners in each category as athletes compete over five events to claim the title. Each event will have a unique set-up allowing competitors of all levels to participate...
Read More
Grommies Shred The Park
FRIDAY 11 JULY, 2014Friday 11th July at Thredbo SuperparkCost: FreeThe Grommet Shred the Park Day is a no-pressure, relaxed and fun day for kids under the age of 18. They get to ride Thredbo's brand new Super Park with some of Australia's best riders.There will be high...
Read More