Australian and New Zealand Snowboard Demo Weekend
Posted on Friday, 30th of May 2014
FROM 21 JUN TO 22 JUN, 2014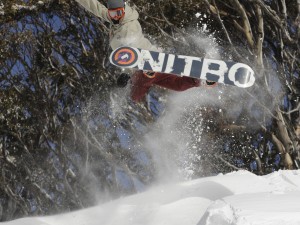 When: Saturday 21st & Sunday 22nd June
Where: Bottom of Super trail
How much: Free
Australian & New Zealand Snowboarding is partnering up with Thredbo to host the annual Snowboard Demo Weekend showcasing the latest snowboarding hard goods. There will be a live DJ on-site along with the best board brands in the business. Saturday night catch up with the industry crew for Poolside drinks. The Demo Weekend is set-up at the base of the Supertrail, it's open to all guests and FREE to demo.
Recommended Blog Posts?
Lunar eclipse walk
Marvel at the retreating Full Moon Lunar Eclipse just after sunset. From our mountain pedestal high above the rest of Australia, we are perfectly poised to witness the celestial bodies and their movement high above us.Inclusions:*Guided walk to Mt Kosciuszko, where you will watch the Lunar Eclipse from...
Read More
Smirnoff snowdome at Thredbo
FROM 08 JUN TO 13 SEP, 2014Slide off the snow and into your very own Snow Dome. This outdoor bar- DJ booth is located at the base of the mountain. This on snow pop up bar will have the best DJs, drinks and incredible light show activations - complete with astonishing projections...
Read More